Azure NDT Quality Services
About US
Garrett Booth
Capacity
Mission Statement
Your enquiry has been sent to us.
We will be in touch with you as soon as possible.
WHO ARE WE - Azure NDT Quality Services Pty Ltd is a niche business focusing on the NDT industry. We specialise in the Aerospace industry but also have extensive experience over multiple industries.  Our particular focus is on the supply of Level 3 services that as a minimum cover the areas of auditing, training, certification, system compliance, system design and procedure development.  We also provide additional services as required for the testing and inspection of product.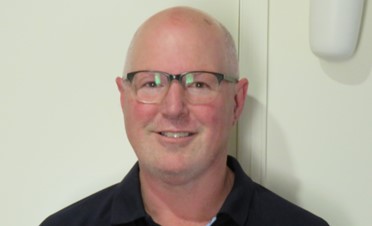 Azure NDT Quality Services' Director is Mr Garret Booth. Garrett is well known in the NDT industry, in particular the Aerospace sector, and has over 33+ years of experience. He is a current board member of the National Aerospace Non-Destructive Testing Board of Australia (NANDTB) and a member of the Australian Institute of Non-Destructive Testing (AINDT).  He has a passion for the NDT industry in particular the passing on of knowledge and skills to up-coming technicians. His passion/career has meant traveling, working and training in many places around Australia and the world. Garrett has worked across commercial, public, manufacturing and defence sectors in his career.  Garrett holds formal Qualifications as a NDT Technician Level 3 per AS3669, EN4179 and NAS410 in Penetrant (PT), Magnetic Particle (MT), Eddy Current (ET), Ultrasonic (UT) and Radiography (RT) as well as a CASA NDT Authority for the 5 common methods. He also holds formal qualifications in Training, Assessment and Education (TAE) and Management. Defence considers Garrett a subject matter expert (SME) in the inspection of composite materials, in particular in the application of Phased Array technology.
RESOURCES - Azure NDT Quality Services Pty Ltd has the ability to call on resources (equipment or additional personnel) external to Azure NDT should the need arise to ensure all clients needs are met in a timely and satisfactory manner. We have both Public Liability Insurance (AUD $50 Million) and Professional Indemnity Insurance - Aerospace & NDT (AUD $10 Million + once recurring) for the peace of mind of our valued clients. Please note PI Insurance excludes the United States and Canada and therefore Azure NDT does not undertake work in these countries at present. 
MISSION STATEMENT - To provide excellence in the field of Non-Destructive Testing and ancillary services with particular focus on the Aerospace industry. To be at the forefront of NDT know-how and provide timely, accountable, transparent and cost-effective solutions to our valued customers and colleagues. To enhance the understanding and education in regards to NDT of the Aerospace and General communities.